OUR STORY
In the tradition of cooking with fire, sharing food and enjoying together.
"Cooking for ourselves, friends and family is more than a passion – it's the best way to enjoy life, it's how we get to be creative and we want others to experience this too."
__
ANTONIO MONTES & CATALINA LONGUEIRA
The KEVERI Founders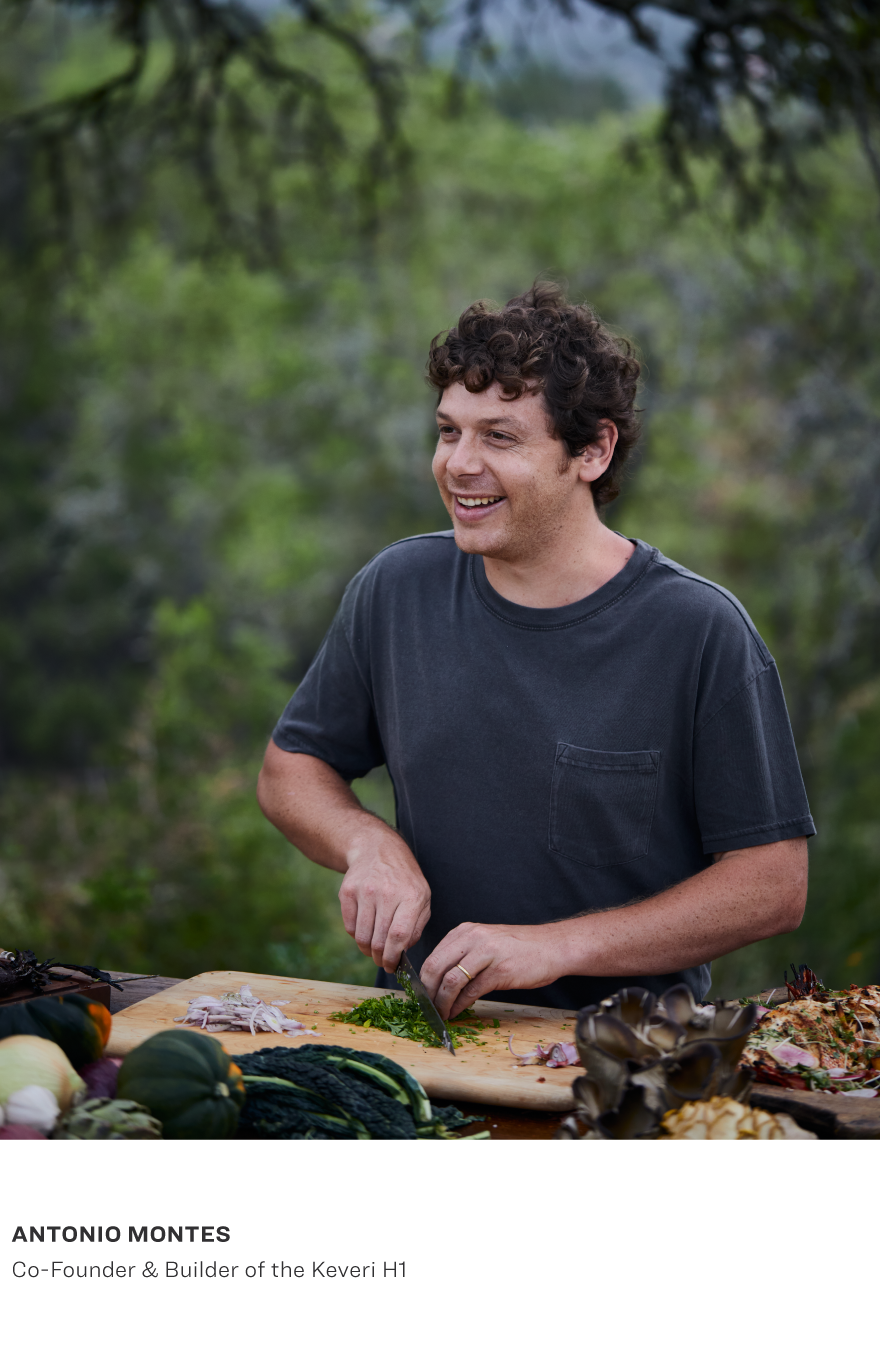 INSPIRED BY FIRE
So far in life, two things inspire me the most –music and cooking with fire. While studying jazz in Chile, I had become an expert at smoking on our family Smoker. Evening and weekends were spent with good music and great food. No matter what was happening in peoples personal lives - the fire cooked food brought us together.

Eventually, the smoker died, and rather than buy a new one, I decided to build my own. a charcoal oven inspired by the Patagonian fire I had grown up with, but with the engineered capabilities of chef's grade kitchens from around the world.

More than a grill, the Keveri H1 will unlock variety, flavor, and culinary expression. Our charocal oven will bring you endless recipe opportunities by using our exclusive Keveri Grill Modes. The point is to enjoy cooking, enjoy getting outdoors, and on the best of days – enjoy sharing food with friends and family. I truly believe every meal we join together for brings us closer to experiencing a great life. May the Keveri H1 be there with you along the way.

FOUNDER'S FAVORITE RECIPES
Taste Antonio & Cata's favorite recipes to cook at home for a dinner of 2, or to serve to your guests.
Cook's Journal >
COOK WHAT YOU WANT

At Keveri, we believe that the best restaurant is in your backyard. The Keveri H1 meets you where you are, anytime you want. Our products allow you to become an expert at not one specific thing, but at the art of cooking with fire. We know that while you may purchase your Keveri H1 with one cooking technique in mind, such as charcoal grilling, come next season, smoking meats could spark some interest, or baking fresh bread and pizzas could become a family tradition.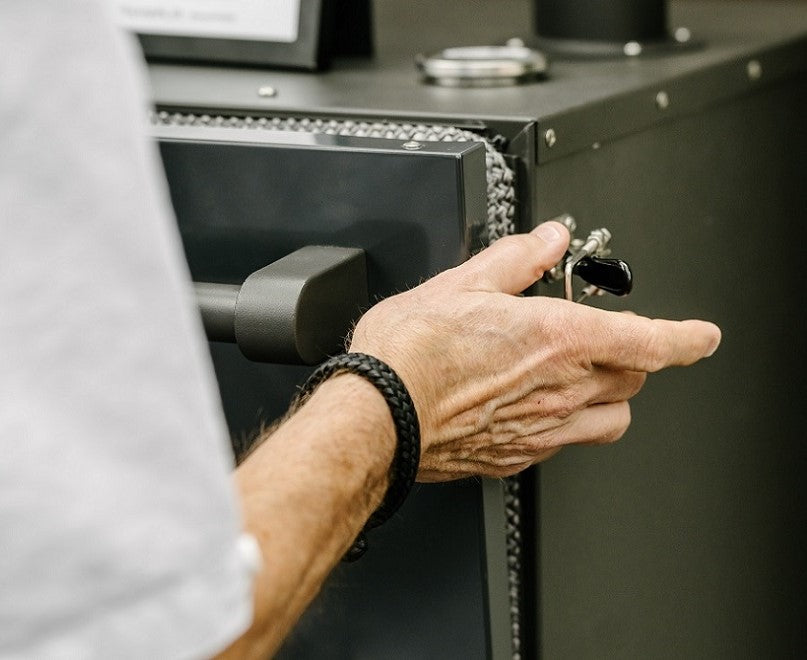 SAFETY FIRST
When cooking with fire, the first rule is safety. We've designed the safest product for cooking with a charcoal built fire, on the market today. As we grow, safety will continue to be the first of our product objectives.
FARM TO FIRE
Inspired by our appreciation for mother nature and supporting local resources; as a company we enjoy cooking, working with and highlighting ways to become more mindful about how we source the ingredients we cook with.
GOOD DESIGN
Form follows function. Good design is timeless and functions correctly, with purpose. Not fussy, distracting or over-complicated, we design our products with the highest quality solutions on the market today.
CREATIVITY
To cook is to be creative. To have an idea and build it, is to be creative. At Keveri we know creativity might not be the first thing you consider in the grilling industry. For us, creativity is key to engineering possibility and cooking great food.
THE COOK'S JOURNAL

Discover new recipes, read stories with chefs, get grilling playlists and more.

Recipes & More

>